About Issue Advocacy Experts
1631 Digital – Branding and Retail Messaging Leaders
1631 Digital uses multiple forms of data to find the best possible audiences online for your campaign.
This data incorporates social media, search, transactional, topic, keyword, contextual histories and we blend it with 3rd party data and geography to pinpoint specific readers online that your message will resonate.
We work with national associations, political campaigns, issue advocacy groups, tourism groups, retail outlets, businesses, publishers and advertising agencies that want to pinpoint and deliver their message to a very unique online audience.
We can deliver multiple messages in tandem so you can speak to a number of people in a very appropriate way. We use data and we create audiences.
We can collect data with geo-fencing and re-target your message to your core audience or customer base.
Joe Corbe
Founder / CEO
25+ year veteran in Local and National media. Held senior advertising leadership positions at The Washington Times, Baltimore Sun and Daily Caller. Extensive experience in strategy and creative messaging for political, retail, brand and Issue Advocacy accounts.
Award winner for creative excellence and strategy.
Advisory board member of Grass Roots Pros advocacy network.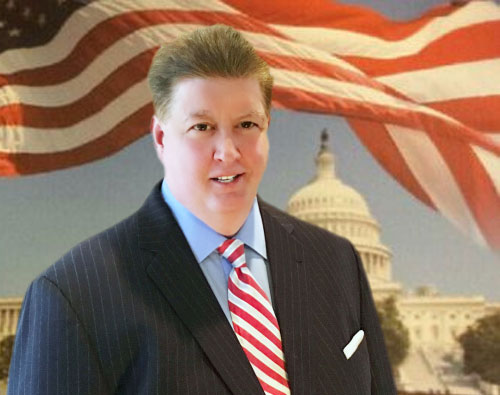 Richard Nordin
Vice President
Richard came to Washington in 1990 to work in the first Bush Administration at The White House. As a political appointee he came to know first hand how the business of the government actually works. After spending a year in the Office of Presidential Personnel he moved within the Administration to the US Department of Agriculture as Deputy Director of Congressional Affairs for the Federal Crop Insurance Corporation. After getting the key agency experience he moved on to Capitol Hill. As a staff assistant he worked with the House Republican Leadership and gained invaluable knowledge of legislation and policy issues.
After spending a number of years in Washington, Richard Nordin utilized both his political and Congressional experience to begin a career in advertising. It became evident that Richard Nordin would become very successful with a number of publications including The Washington Times & The Hill Newspaper. It was during this time, in the realm of advocacy and issue advertising; it became apparent that there was a void in the marketplace. Nordin created GroupNordin and has successfully built a name on K-Street and beyond. Nordin joined 1631 Digital in November 2017 and directs our Washington DC office.
Mail
corbe@1631digital.com